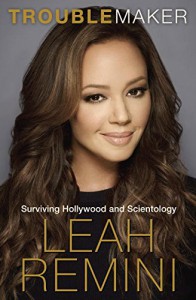 Last year, I discovered the show with Leah Remini and Mike Rinder and was mesmerized by the stories from former members of the "religion" and when it was mentioned that she had written a book, I marked it TBR and then put it on my Amazon List waiting for it to come down on price, which it hadn't when I found it on the library (Overdrive) and borrowed it.
She starts with her life before, during and after and some of the things that the "religion" did to these children was horrifying.
I think that she was very brave for putting all the things she did into the book and am grateful that she wrote this book for everyone.